Patents held by NYUAD students.
In early offerings of the Design and Innovation course (2010–2015), more emphasis was placed on inventing new technologies as final course projects. After each semester's end, students were encouraged to consider filing patent applications for novel ideas, and, over the years, a handful of patents have been granted by the US Patent and Trademark Office.
These are impressive outcomes and great accomplishments for the individuals, but development of most of the ideas stopped at the point of filing the patent. In recognizing this, the EDS has strategically shifted focus towards producing measurable impact and concrete deliverables. Patents are, of course, one valid pathway of capturing and registering the details of a design or invention, but many other pathways exist. We encourage students to be aware of the broad spectrum of possible routes of capturing and delivering value throughout the lifetime of a project or venture.
(Note: None of these would have been possible without the support of Dr. Ramesh Jagannathan who generously worked with student groups to coordinate with Intellectual Property Rights lawyers to prepare the patent applications and navigate the years-long processes. For reasons of internal ogranizational formalities, Ramesh is listed as inventor on these patents; however, it is understood that the students are the primary inventors.)
---
US9035743B2: Song selection based upon axial pen pressure (2012)
Inventors: Mohammed Yaseer Omar, Abdel Razzaq Sami Alsharif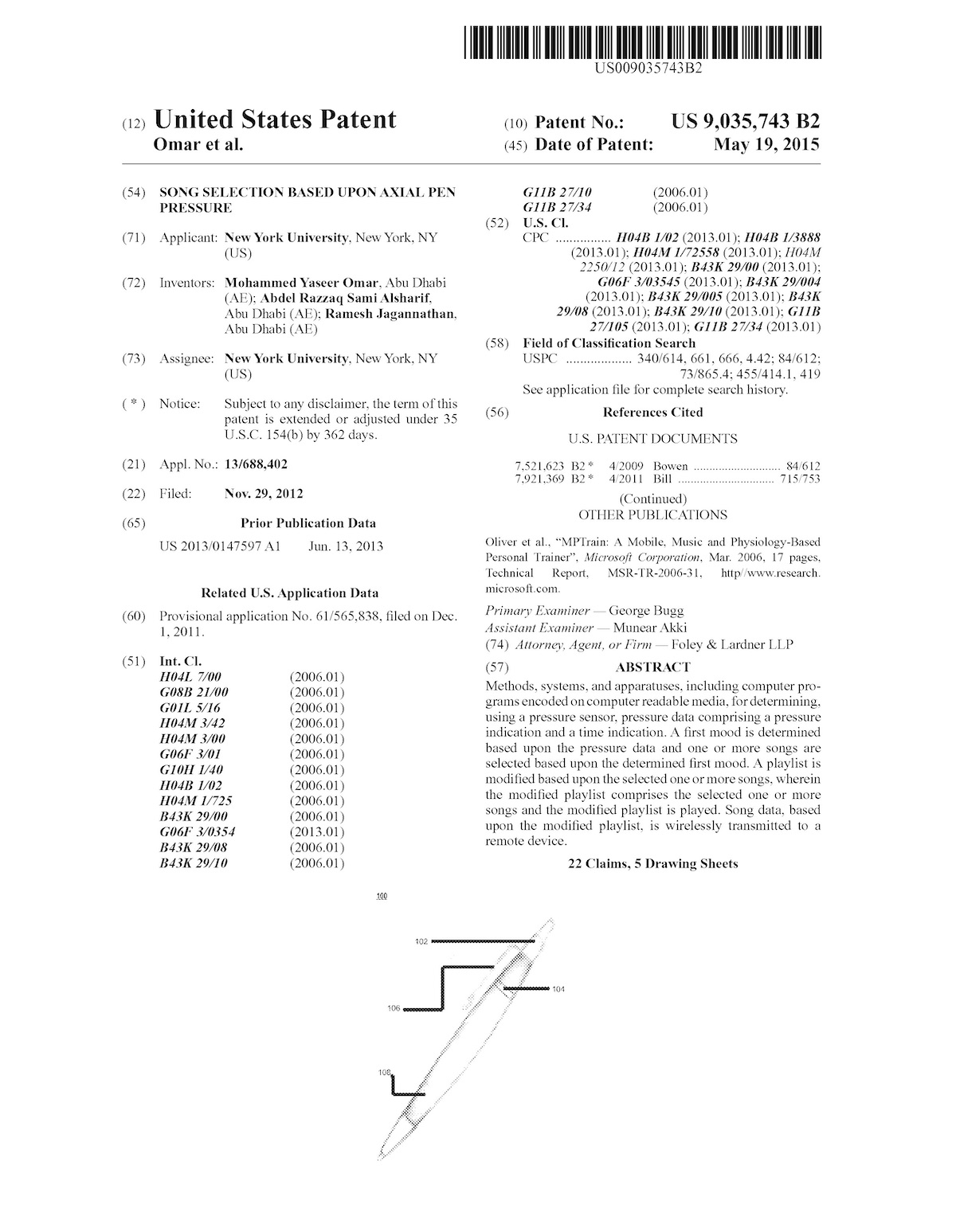 ---
US9704414B2: Blind Aid Device (2015)
Inventors: Jad Mahmoud, Nahal Mustafa, Noha Alfergani, Brenda Odhingo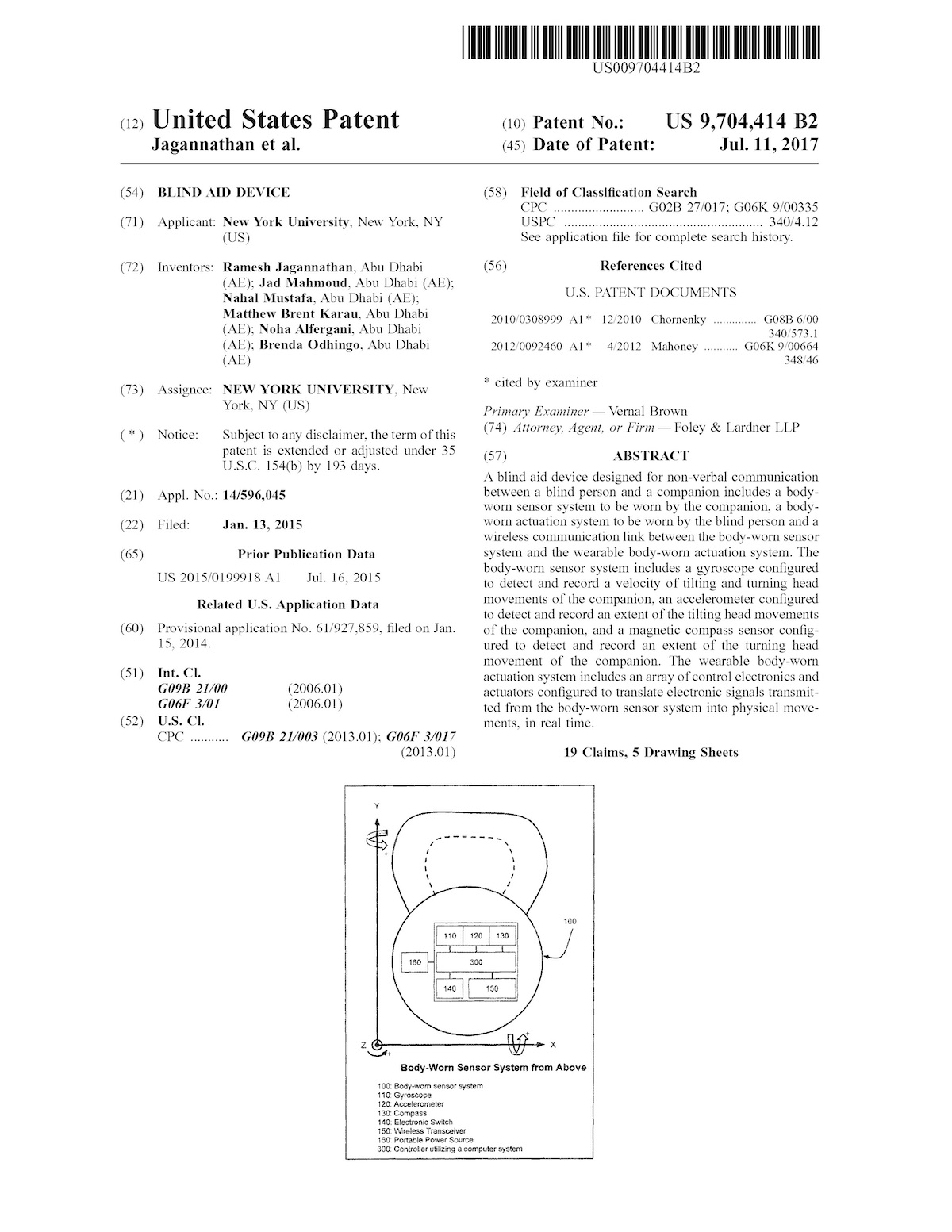 ---
US10526185B2: User-controlled volume regulation mechanism for automatic consumable dispensers (2017)
Inventors: Mohammed Yaseer Omar, Dirichi D. Ike-Njoku, Pablo Pacareu, Vasily Rudchenko, Pedro Zufiria